To transfer text messages from your target to your phone, you need mobile Monitoring App as we have stated above. These programs can be executed on one or both operating systems.
Regardless of whether the person owns an Android phone or an iPhone, you only need to know the target device information to install an invisible compatible tracking tool. This is only done once, and the action is complete, you can now track the device and read whatever messages you like from it. The configuration procedures vary according to the software used. Once the target phone is synchronized with your phone, you can fully monitor the activities of your spouse or child: text messages, photos and even videos, where they go and what websites they visit.
You also have access to the list of contacts,. Yes, you should. A healthy relationship is indeed based on trust as we all know. However, if you feel that you need to worry, you must first trust yourself. Read the appropriate messages if you want to be sure your suspicions are not unfounded. When your partner acts like he or she has something to hide from you, they begin a conversation as regards the stuff, which indeed bothers them.
And if perhaps your wife or husband avoid being honest with you and you know clearly, you own every right to read through your target messages out there. The one way to put off these suspicious thoughts would be to monitor or check ones target phone messages sometimes. You may avoid it. Not many people like the fact that someone invades their private text messages.
If you are individual of such class, never sacrifice or waste your precious time for the undeserving couple. Many people find it hard to support their unfair partner.
How to Read Someones Text Messages Without Having Their Phones
They question their appearance, their character, and their sexuality. It could lead to poor health; thus, you may want to avoid it. The modern mobile Monitoring applications work remotely and correctly too. What does that mean? With mobile Monitoring App, you can easily read text messages from people without their phones.
How Can I See Text Messages from Another Phone for Free?
See how that conversation makes you feel and decide whether to leave the relationship because it feels like he did you very wrong already. How to see his text and SMS free from my computer.
How To Read Someones Text Messages Without Having Their Phone?
He is always working the opposite shifts from me. The only way to see the call and SMS history would be to view it online inside your mobile account, and in your case, you two would have to share the same mobile service account. Apps that allow you to view text messages and calls are meant for parents who want to monitor their kids' smartphone activity.
You could always talk about it with him. Working opposite shifts can leave little time for communicating, so you might have to make plans to do so. That is generally a provider-related service. If you share the same mobile account, open your provider's site, sign in, and navigate to the page where you can obtain reports, add services, change plans, etc. Some mobile service providers allow you to auto-generate reports and call logs.
You can set it up to receive them via email. Yes No I need help Some other providers offer a service where you have to call their hotline from the phone in question, name a secret password, and ask for a report for SMS and call numbers. Sometimes, you can track down several-month-old data for calls and SMS messages with these services. More questions and answers on this topic can be found here: I think my boyfriend is either talking back with his ex or some other female and he has these weird text that comes up on his phone as just like 5 s sent it to him. He tends to have a problem Factory Resetting his phone.
Get FoneTracker and Read someone's Text Messages without touching Their Phone
He does it at least 4 maybe 5 tim Was this helpful? Yes No I need help The above questions are from the following wiki More questions and answers Is your assistance free or will I be charged at some point? Will I be charged for services or is it free. I would like access to his WhatsApp conversations but not text messages. I have tried: Read the messages app. I think it was caused by: A window pops up asking me to accept an offer to access the page.
How to Read Someone's Text Messages Without Having Their Phone?
However, no offers are listed. There is an option to refresh the listing, but it does not work. ReadTheMessages has horrid scam reviews. You should avoid apps that are designed to monitor mobile devices. In almost every scenario it's illegal unless it's parents looking out for the safety of their children. You always have the option to talk with him about it.
Are There Any Free Apps to Read the Text Messages from Other Phones Secretly?
It may sound futile, but a good conversation can go along way. It was related to my granddaughter and her mobile text messages she is doing with some guy, she is very young, and we want to know if she is going on the wrong path, Please revert with whatever text messages you can, thanks. Due to her age, you may need to put a monitoring app on her phone. Norton Family Premier is an excellent monitoring app, as well as Circle with Disney. These apps offer a wide range of features and the ability to monitor secretly.
As the average age to first have a cell phone is now 11, the need to monitor is vital.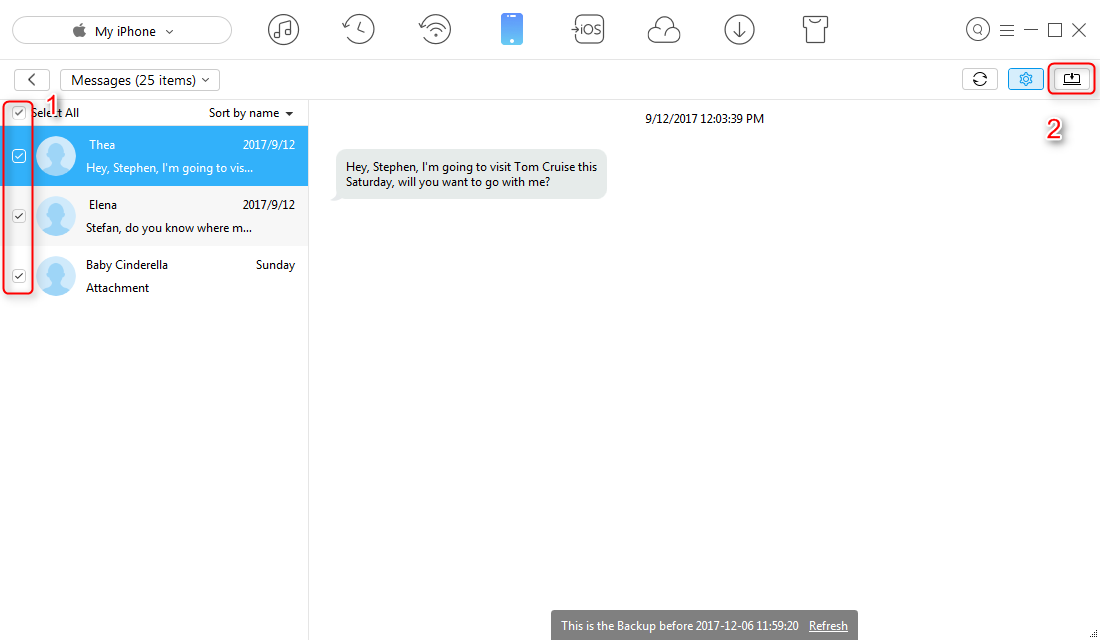 Sexual predators are very crafty at luring their victims, and social bullying is at an all-time high. With a cell phone, you bring the bully home with you from the schoolyard. Yes No I need help A conversation about morals and loving yourself above anything else will also help. She is most likely feeling social pressure to have a boyfriend or needing attention, and this is the wrong kind of attention.
My husband has an iPhone given to him by his boss for work. It is hooked up to his computer at work. It really stands as no surprise that teenagers are one of the most vulnerable to the siren call of radical religions. What Areas Do Teens Need Monitoring One way to begin tracking your teen and making sure he or she does not start visiting radical religious websites, is to monitor their mobile phone usage. It only makes sense to monitor them. You need not worry if your child is out of your sight or not forth coming on his or her whereabouts.